Passion Birthing Impact
Our passion for planning and decorating goes beyond just coordinating logistics; it's about crafting unique experiences that reflect your personality and style. Whether you're envisioning a glamorous wedding, a sophisticated corporate affair, or an intimate gathering among friends, we're here to turn your ideas into exquisite realities.
Why Choose Coco Cabana?
At Coco Cabana, our commitment to excellence, coupled with a meticulous attention to detail, ensures that your event will not only be flawlessly executed but will also radiate beauty and charm.
PROFESSIONALISM

Planning and coordinating an event can be a really stressful experience. At Coco Cabana we bring the highest level of professionalism to our clients.

A PERSONAL TOUCH

Building strong and enduring relationships with our clients is at our core. We understand that every project we undertake is a collaborative effort, and it's our commitment to fostering these connections that sets us apart.

CREATIVITY

Coco Cabana is all about creating an amazing and indelible impression on your event's guests, and we have her creative pixie dust—read "Coco dust"—for this purpose.

ATTENTION TO DETAIL

Because a great event is nothing but a symphony of so many crucial little parts moving in harmony, at Coco Cabana we are sticklers for details. We listen very carefully to our clients' desires and brings every tittle to life.
Collapsible content
MEET THE TEAM

Christine

Owner + Creative Director

Christine Osakwe  is a professional event planner, event decorator, and interior designer whose flair for sprinkling pixie dust on creative projects can only be matched by her deep interest in connecting with people and having a good time while at it. An artist at heart, she thoroughly enjoys the process of transforming any creative idea into a work of art.

Belema-Ruth

In-House Planner

Belema-Ruth Umeano is a professional event planner and event decorator who has a love for the details and structural side of things. She enjoys the process of building together the pieces necessary to bring a clients vision to life. Her priority is ensuring you feel at ease every from beginning to end, knowing that you don't have to worry about the nitty gritty details. With the theme in mind, she's sure to select the best items that would create the right atmosphere, enhance the mood, and complement the event's aesthetics.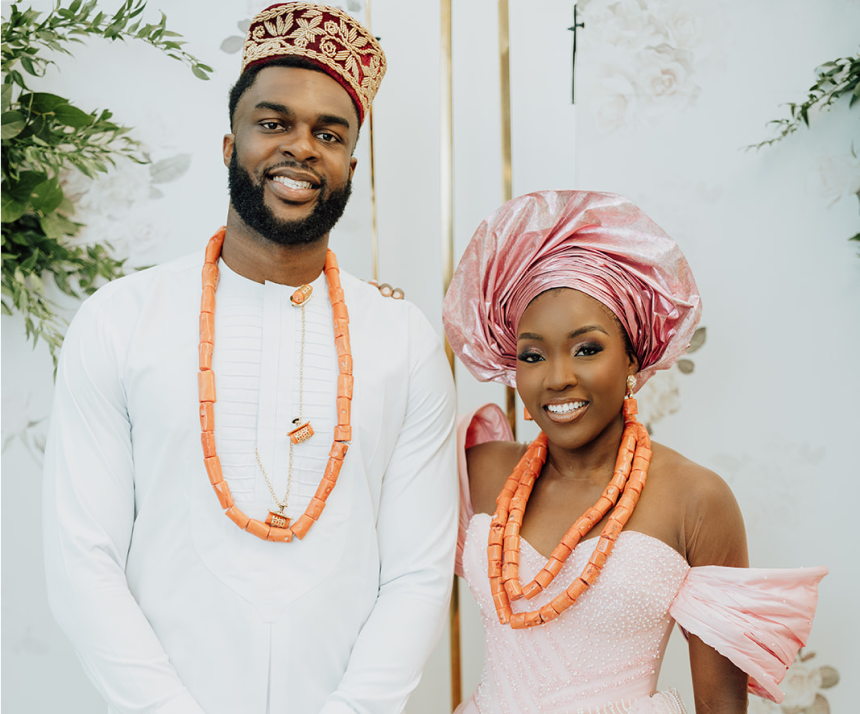 Love is in the Air
We understand that every event is a once-in-a-lifetime occasion, and that's why we embrace the art of curating beautiful moments. Let us create your next beautiful event that captivates the senses, touches the heart, and becomes cherished memories for a lifetime.
GALLERY